THE BOOK
The B737 MRG is also available as paper handbook. The handbooks have exactly the same content as the electronic apps.  The collection has four editions (B737-IN / CL / NG / MAX) and two languages (English / Chinese).
The books are printed in full color on glossy paper with soft cover. English books are printed in Academic Study size (17 x 24 cm / 6.7 x 9.4 inches – approx. DIN B5), Chinese books are printed in DIN A4 size (21 x 29.7 cm / 8.3 x 11.7 inches)
You can buy the book from different aviation shops around the world.
Boeing 737-CL
(300/400/500)
English
620 pages
ISBN 978-90-7833-304-9
Boeing 737-NG
(600/700/800/900/BBJ)
English
712 pages
ISBN 978-90-7833-300-5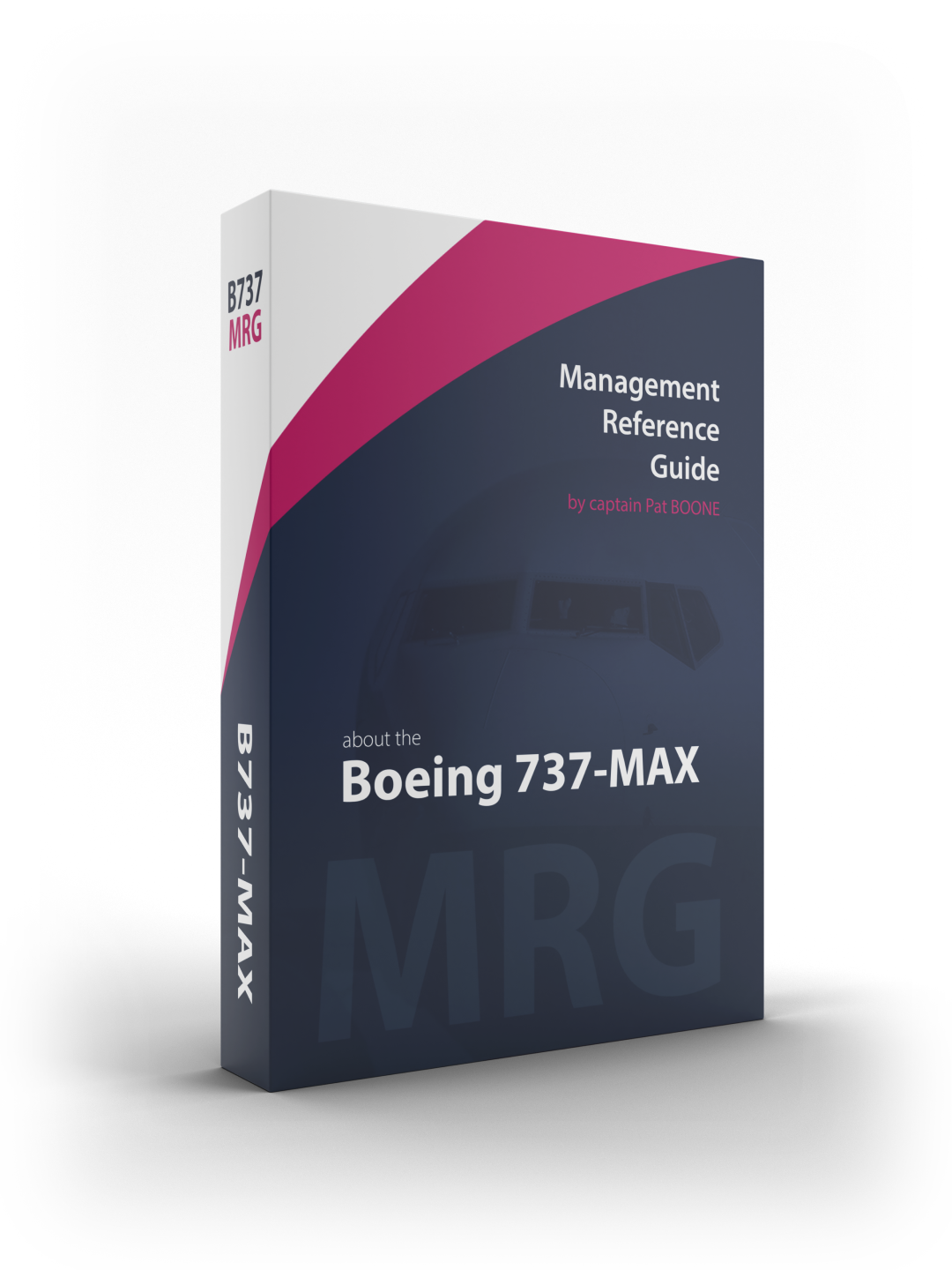 Boeing 737-MAX
(7/8/9/10)
English
728 pages
ISBN 978-90-7833-309-8
Boeing 737-IN
(100/200)
English
244 pages
ISBN 978-90-7833-301-2
波音737-NG
(600/700/800/900/BBJ)
Chinese 中文
570 pages
ISBN 978-90-7833-310-4
波音737-MAX
(7/8/9/10)
Chinese 中文
592 pages
ISBN 978-90-7833-311-1