THE BOOK
The B737 MRG is also available as paper handbook. The handbooks have exactly the same content as the electronic apps.
The books are printed in full color on glossy paper in academic format (17 x 24 cm / 7 x 10 inches).
The collection contains four editions (B737-IN / CL / NG / MAX) in two languages (English / Chinese).
You can buy the book from different aviation shops around the world.
Boeing 737-CL
(300/400/500)
English
0 pages (available 1 NOV 2022)
ISBN 978-90-7833-304-9
Boeing 737-NG
(600/700/800/900/BBJ)
English
712 pages
ISBN 978-90-7833-300-5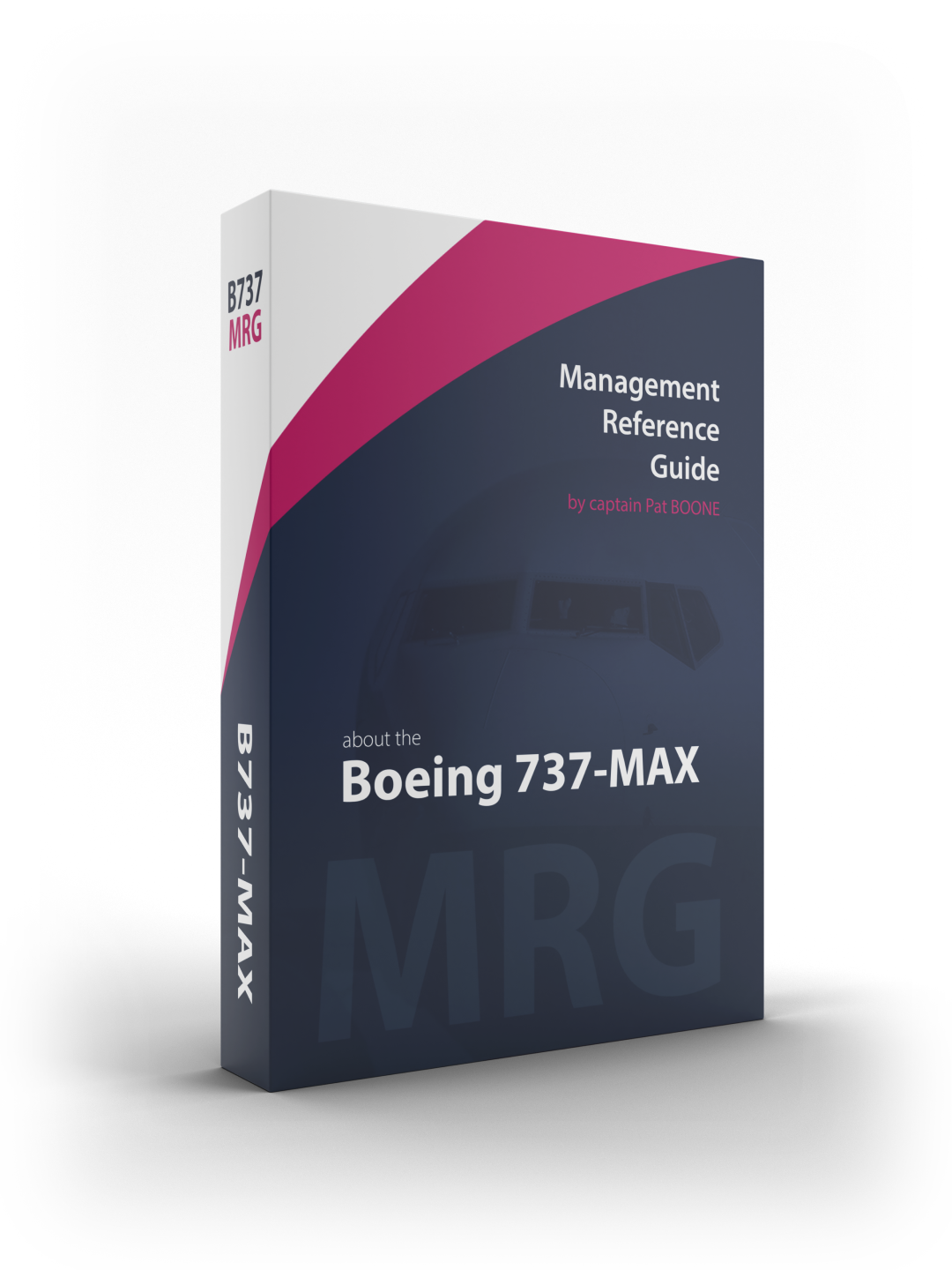 Boeing 737-MAX
(7/8/9/10)
English
728 pages
ISBN 978-90-7833-309-8
Boeing 737-IN
(100/200)
English
244 pages (DIN A5 – coil binding)
ISBN 978-90-7833-309-X
波音737-NG
(600/700/800/900/BBJ)
Chinese 中文
568 pages (DIN A5)
ISBN 978-90-7833-310-4
波音737-MAX
(7/8/9/10)
Chinese 中文
592 pages (DIN A4)
ISBN 978-90-7833-311-1